"Maximizing Network Connectivity and Security with SD-WAN and SSE Integration for Hybrid Environments"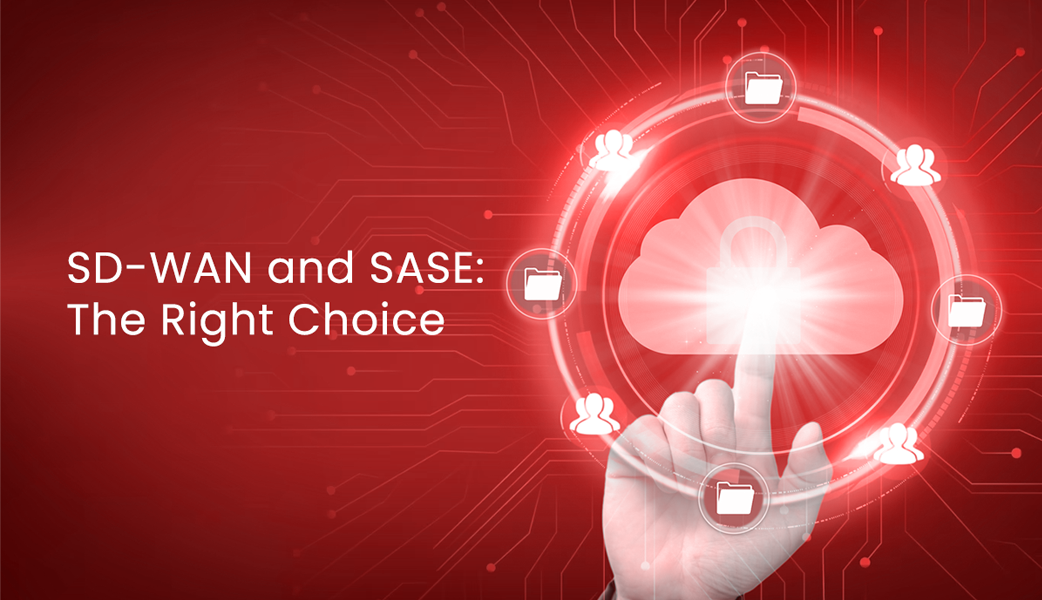 The adoption of SD-WAN technology has revolutionized the IT environment by enhancing WAN connectivity optimization and security. This has made branch office connectivity effortless, while also improving network agility through better application performance and reliability, greater resource utilization, and automated branch and WAN architecture. These advancements are crucial in supporting modern IT business initiatives.
Ultraconnect SD-WAN in a Nutshell
Ultraconnect provides open hardware platform which enables operators and enterprise to have freedom over the choice of defining and adopting flexible WAN architecture that meets their business requirements
Here are a few of the benefits of the Ultraconnect SD-WAN:
1. Bonding allows multiple connectivity of Internet links to form a private tunnel and bandwidth aggregation.
2. MANO support to manage all network and security hardware and cloud on ramp on single portal, avoid RIP and Replace of management tools.
3. Orchestrate and manage Multi cloud connectivity.
4. NFV support to enable customer to add in their own security functions.
What is SASE?
SASE, or Secure Access Service Edge, is a networking and security architecture that combines various network and security services into a single cloud-based platform. Adopting SASE can bring several benefits to an organization.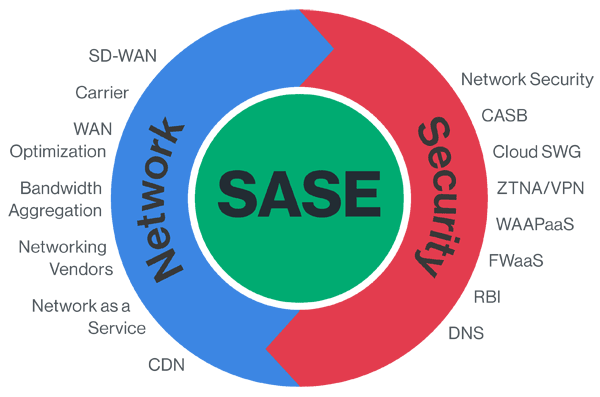 Why SDWAN + SSE is the right choice
SASE can future-proof an organization's network infrastructure. As organizations increasingly adopt cloud and SaaS solutions, the need for a more flexible and scalable network infrastructure is becoming more critical. SASE provides a cloud-native platform that can support the network requirements of modern organizations and scale with their growing needs.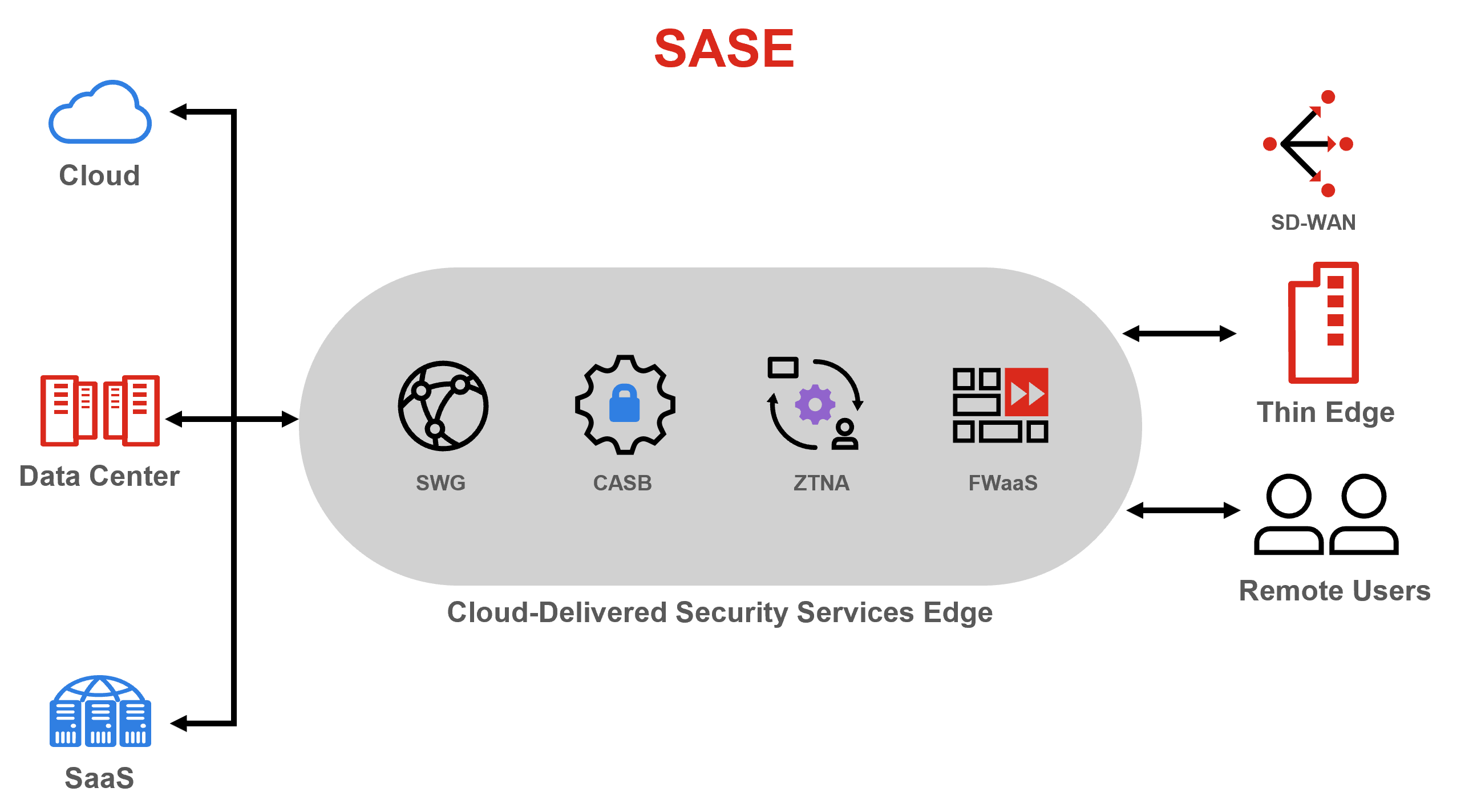 Benefits of adopting SASE
Secure network infrastructure - SASE converges security services such as Zero Trust Network Access (ZTNA), Secure Web Gateway (SWG), and Firewall-as-a-Service (FWaaS) into a single platform. It provides a consistent security posture across an organization's network, making it easier to manage and secure. Additionally, SASE's cloud-based architecture provides more flexibility, scalability, and agility, allowing organizations to quickly adapt to changing security threats.
Reduce network complexity and costs. By consolidating network and security services into a single platform, SASE simplifies network infrastructure, reducing the number of devices and services required. This simplification can lead to cost savings and improve operational efficiency.
Improve network performance - SASE can optimize network traffic and improve application performance by reducing latency and improving bandwidth utilization. Additionally, SASE's cloud-based architecture can provide a more reliable network infrastructure with improved redundancy and failover capabilities.
Takeaway
In conclusion, adopting SASE can provide numerous benefits to an organization, including improved security, reduced network complexity and costs, improved network performance, and a more future-proof network infrastructure.
Talk to Ultraconnect Sales on how to adopt SASE for your organization.