Ultraconnect & InsidePacket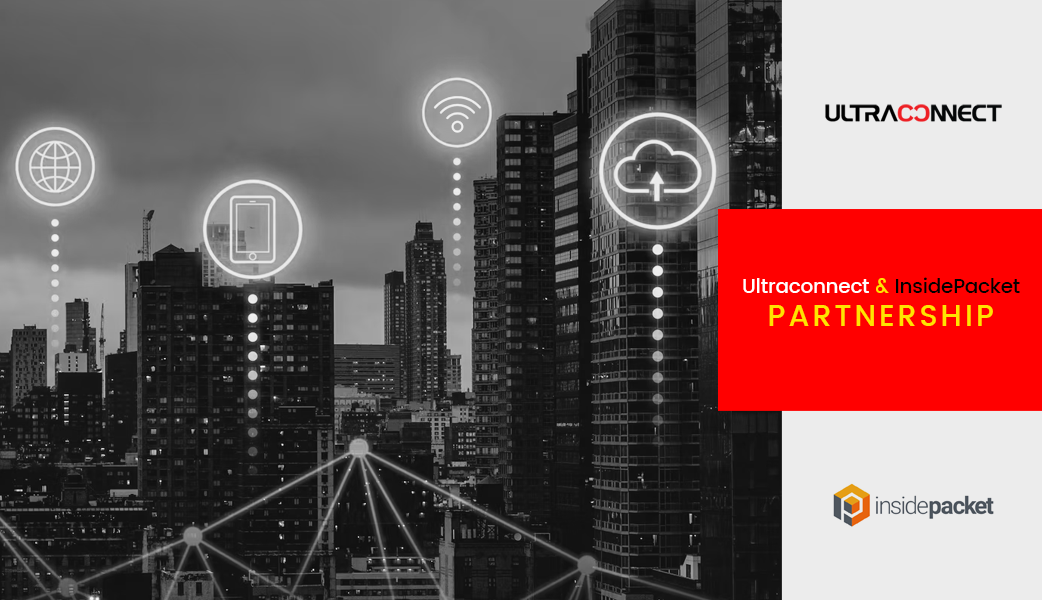 Transforming Network Security:
Ultraconnect and InsidePacket Partner to Offer a Game-Changing Hybrid SASE Solution for MSPs and Enterprises.
Ultraconnect and InsidePacket have joined forces to deliver a powerful hybrid SASE (Secure Access Service Edge) solution that is customized for MSPs and Enterprises. This innovative solution is designed to offer exceptional regional middle-mile connectivity that goes above and beyond what traditional SD-WAN solutions can deliver. By leveraging the strengths of both companies, this integrated solution delivers SSE (Secure Service Edge) and SD-WAN capabilities with multi-tenancy support to provide businesses with greater flexibility and productivity. With this partnership, organizations can create secure connections between their offices, remote workers, and cloud services quickly and safely.
InsidePacket is a pioneer in delivering Network as a Service, and its high-performance, scalable, and secure technology is suited for multiple industries such as finance, healthcare, gaming, etc. With its comprehensive platform, you can manage your entire network from a single location, regardless of the type of network (multi-cloud, on-prem, etc.). According to Eli Karpilovski, CEO of InsidePacket, Our secure, high-performance, and scalable technology grants you the capability to manage your entire network, regardless of its type (multi-cloud, on-prem, etc.), from a single platform.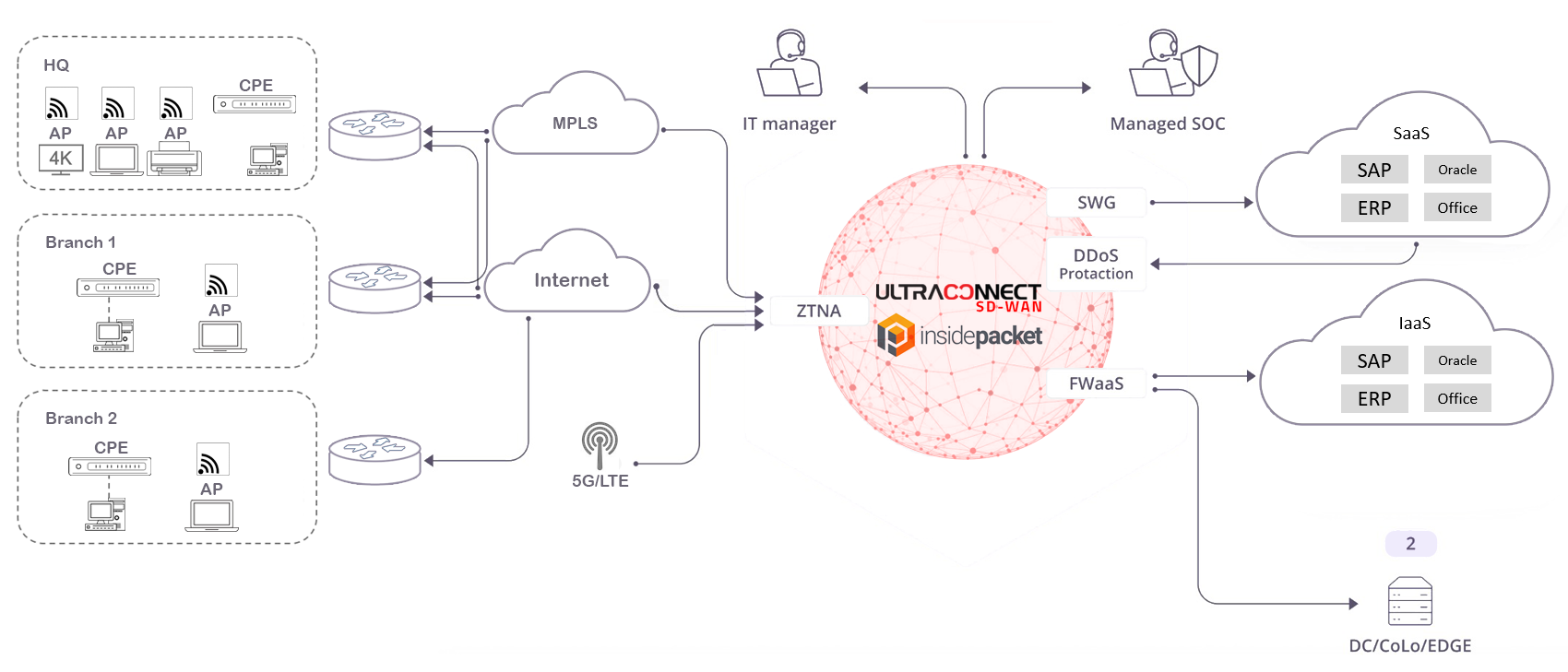 Benefits of this Partnership
The collaborative solution provided by Ultraconnect and InsidePacket offers several advantages that can benefit MSPs and Enterprises:
Efficient Management of Large-Scale, Multi-Tenant Environments
MSPs and cloud providers that need to manage and operate large-scale, multi-tenant environments can use this solution to achieve optimal performance. The hybrid deployments enable users to choose how different types of traffic are routed through cloud security or the internet, based on their policies. This provides more flexibility in terms of network routing, as well as enhanced security at the edge, which can be extended through applications.
Faster Network Set-Up and Configuration
Thanks to an efficient onboarding process, enterprises can quickly set up and configure their networks and establish cloud connections, dramatically reducing the amount of time required to get services up and running. This reduces the time required for initial deployment, which in turn results in increased productivity and faster time to market for new products and services.
Built-In Automation and Orchestration Features
Automation and orchestration are built-in features that simplify the deployment and management of networks. This can result in reduced costs, improved network efficiency, and increased agility for businesses.
Complete Control and Visibility of Network Traffic
The combination of these two solutions shows the advantages of connectivity and security platforms that can be linked together to create a comprehensive SASE solution with automation and orchestration, enabling MSPs and Enterprises to have complete control and visibility of their network traffic. According to Gokulakrishnan Boopathy, CTO of UltraConnect, "Our partnership between InsidePacket and Ultraconnect is the result of a mutually-held vision about how to help MSPs and Enterprises by introducing emerging technology for transforming their Network into a Service that is easy to deploy, secure and manage."
Summary
The partnership between Ultraconnect and InsidePacket represents a game-changing opportunity for MSPs and Enterprises, enabling them to take full advantage of the benefits of hybrid SASE solutions that offer superior connectivity, security, andproductivity. By leveraging the strengths of both companies, this integrated solution provides businesses with the ability to create secure connections quickly and safely, while also simplifying network deployment, management, and automation. With this solution, businesses can have complete control and visibility of their network traffic, resulting in improved efficiency, reduced costs, and increased agility.